Clear View Psychology Services is an approved provider for the Department of Veteran Affairs and Open Arms counselling services across Australia.
Daren Wilson served over 28 years in the Australian Army Regular and Reserve Forces as an Army Psychology Officer. He was posted to Fort Bragg, North Carolina and awarded a US Army Special Forces Commendation for his International Psychological Operations Training. He was deployed to Somalia with the 8th PSYOPS Battalion under the coalition Unified Task Force (UNITAF) Somalia – Operation Restore Hope working between US Army, US Marine and Australia intelligence forces in early 1993.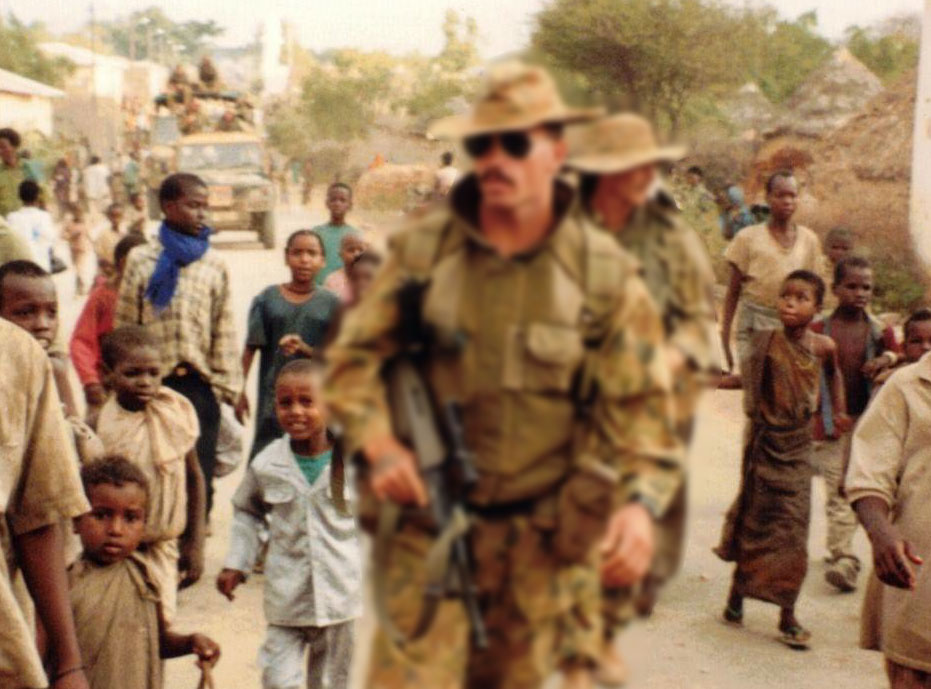 He returned to support the last Australian Contingent deployed to Somalia (UNOSOM II) in late 1994.
Daren Wilson was then called upon to debrief and promote best practice psychological recovery processes for the 1st Australian Contingent deployed to Rwanda United Nations Assistance Mission for Rwanda (UNAMIR) in early 1995 and later that year awarded the E.F. Campbell Medal for developing a Performance Enhancement Training Program for the SASR / Army Adventure Training School. Before joining the Army Reserve, he formulated policies and developed best psychological support practice procedures for soldiers preparing for deployment in Australia to war zone interventions and decomposition / follow-up protocols. As an Army Reservist Officer, he was deployed to East-Timor supporting psychological war service recovery with the United Nations Transitional Administration East Timor (UNTAET) in early 2000. He was awarded for his war service the Australia Active Service Medal (AASM) on three occasions for his US/Australian Army intelligence (Somalia), Psychological Debriefing/individual recovery support in Rwanda and later from East-Timor.
Daren Wilson worked in the Department of Veteran Affairs co-ordinating, training and supervising counsellors and veteran peer support networks across NSW in the late 1990's, before becoming a consultant psychologist. He has been full-time consulting with Clear View Psychology Services since 1998.
Clear View Psychology Services continues to prioritise its services for the health and wellbeing of fellow ADF Veterans.